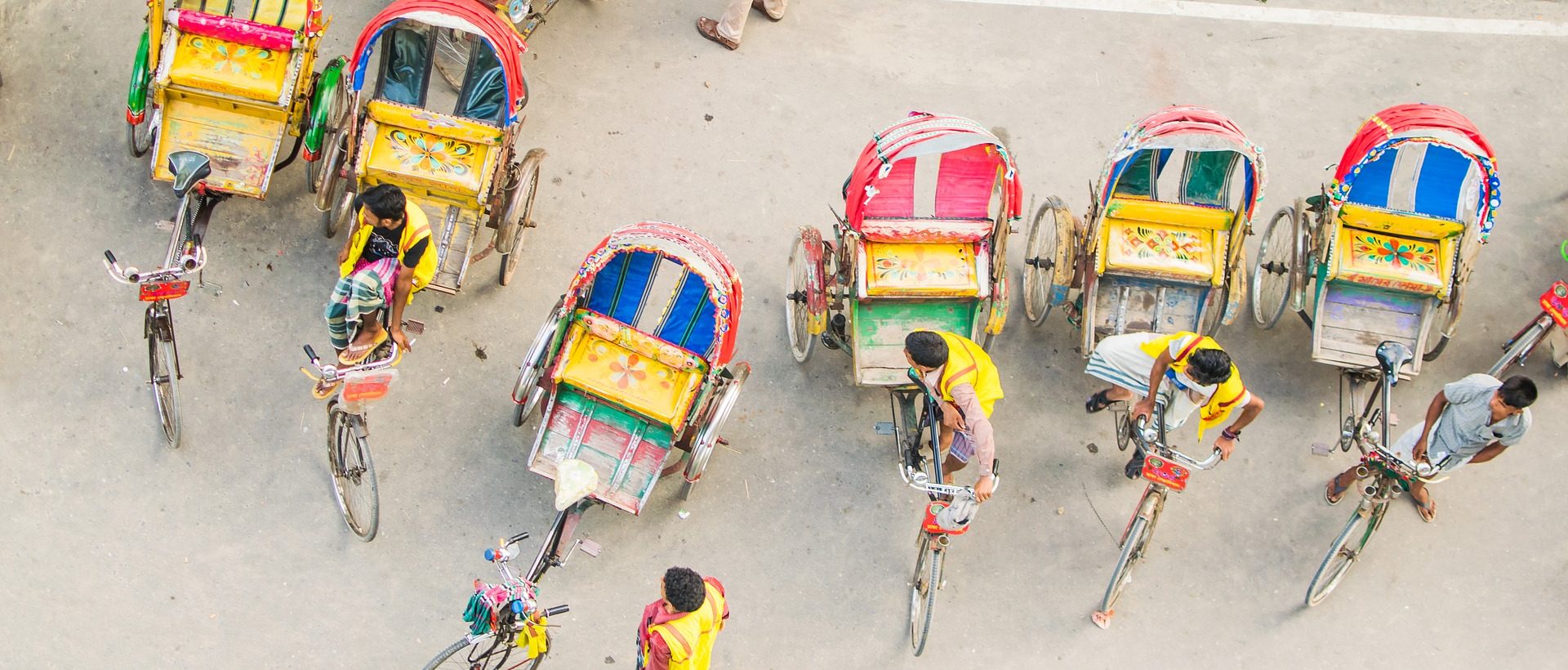 Benefits to Local Governments
At the city level, the project will support two 'model' cities and four to six 'satellite' cities per country (Bangladesh, Brazil, Colombia, India, Indonesia, Lao PDR, Rwanda and South Africa). In the countries added in phase II, the project will provide capacity-building and technical cooperation to help the model cities develop Urban Low Emission Development Strategies and Action Plans. Satellite cities will benefit from capacity development opportunities and peer exchange with the model cities. In the countries already engaging in Phase I, key activities will center around supporting model cities in beginning to implement their development plans, including investment strategies and continued measuring, reporting, and verification of results.
Additional cities within the European Union will also serve as source cities by exchanging known strategies, and at the same time learning from low emission development practices in other Urban-LEDS cities within the eight project countries.
Local and national government staff and stakeholders benefit from tailor made training, study tours, workshops, and webinars. A training plan is designed in each country to meet local demands. Capacity building can be institutional in nature (e.g. involving the introduction of new staff or internal processes), or technical (e.g. project-based training and exchanges on specific technologies or solutions). In Phase I, the international networking seminar held in South Africa in 2013, brought together local government officials from all four project countries to share experiences, receive training, and learn from local experiences.
Specific Benefits Include:
Urban-LEDS Supports National Governments
At the national level, the project explores and supports synergies and enhanced vertical integration between different levels of government. This is done not only in national reporting on progress in achieving climate targets, as reflected in Nationally Determined Contributions (NDC) and in the National Adaptation Plans (NAP), but also in other related policy domains such as helping participating cities access resources for climate finance.
Specific benefits include:
Promoting and enhancing multilevel governance to support the implementation and raise the ambition of NDCs, NAPs, and objectives of the Paris Agreement
Supporting the hosting of national Talanoa Dialogues to enhance collaboration and coordination among different climate actors
Urban-LEDS Delivers Global Benefits
At the global level, the project will help to improve systems that support measuring, reporting, and verification of city climate action, congruent with national-level systems under the UN Framework Convention on Climate Change. The project will also support advocacy in favor of integrating cities and local governments into international climate frameworks. Advocacy will also help to raise the level of ambition of local, national, and global climate mitigation efforts.
Experience demonstrates the importance of high-level commitment to low emission development. Urban-LEDS works closely with elected officials to help them understand what their role is in shifting to a resilient and low-emission future for their city. The project partners with the Global Covenant of Mayors for Climate & Energy, encouraging participating Urban-LEDS local governments to commit to this global program and share their commitment to their citizens and businesses.
Specific benefits include:
Sharing good practices, resources, and tools with local governments around the world
Supporting the implementation of the Global Covenant of Mayors for Climate & Energy (GCoM)
Informing global climate change decision making processes with good quality data and lessons learned from Talanoa Dialogues