India has committed to reduce its GDP (Gross Domestic Product) emission intensity by 33-35% compared to 2005, installation of 40% cumulative electric power from non-fossil fuel energy sources, and increased tree cover to create an additional carbon sink of 2.5 to 3 gigatons of CO2 equivalent by 2030. India is committed to a number of strategies, which are highly relevant to local governments, such as cleaner and more efficient thermal generation stations, reducing emissions from the transport and waste sectors, and promoting energy efficiency in the industrial, transportation, building, and utility sectors.
India's NDC seems to offer strong potential for vertically integrated climate action and reporting, although currently the federal ministries required for such engagement have not agreed on an approach. You can download India's latest NDC here.
Led by: ICLEI South Asia Secretariat.
Supported by: UN-Habitat India Country Office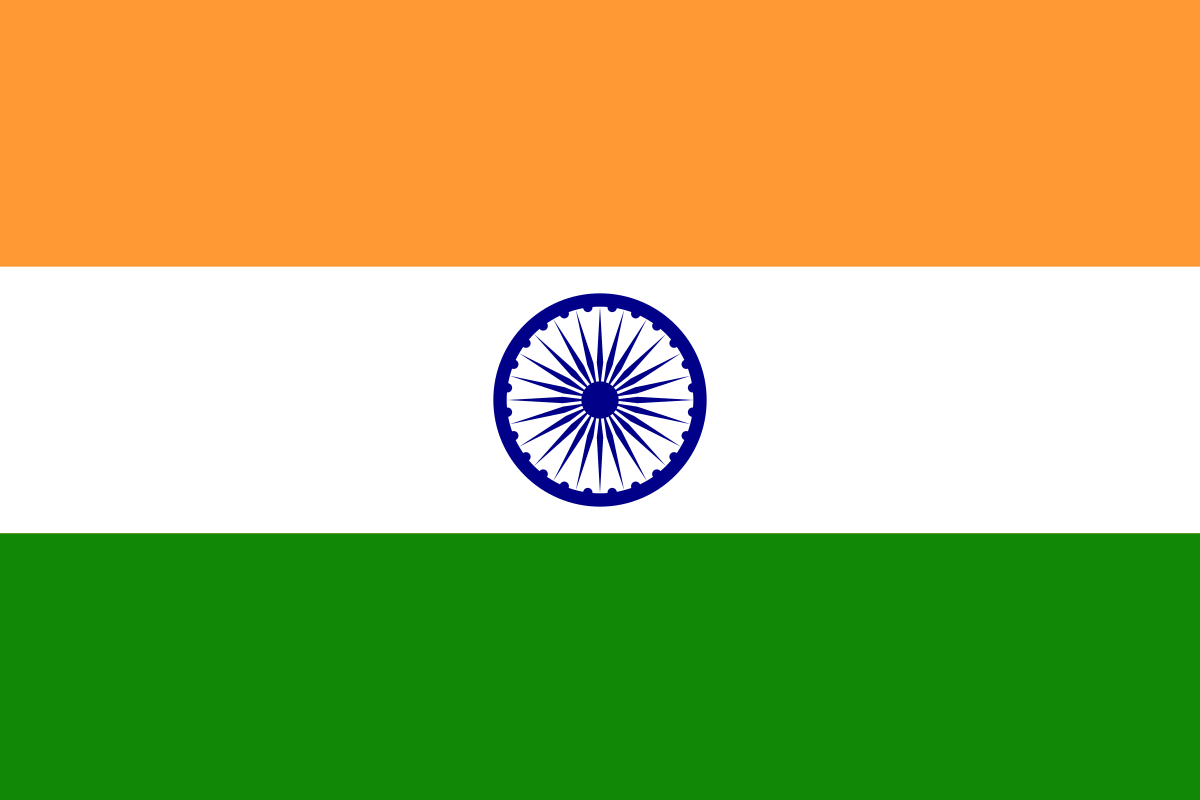 About India
The Urban-LEDS project Phase I was implemented in India, where a total of eight cities participated. Two Model cities, Rajkot and Thane, as well as six Satellite cities received support to develop Low Emission Development Strategies, GHG emission inventories, climate commitments and implement a variety of low emission development solutions. Key achievements are outlined below. In Phase II of the Urban-LEDS project, participating cities will be supported in a review of the progress they have made towards low emission development, with a focus on developing project proposals and seeking funding to implement the action plans developed in Phase I. Where needed, data will be updated, including greenhouse gas inventories and climate change vulnerability risk assessments.
Two cities that participated in Urban-LEDS Phase I (Rakjot and Nagpur) are also participating in India's innovative Smart Cities initiative, cited in the country NDC. Smart Cities enjoy increased access to resources earmarked for urban investments, including by establishing Special Purpose Vehicles (SPVs). Such provisions represent an opportunity for cities to finance some of their low emissions priorities.
The National Project Advisory Group (PAG) in India is composed of NIUA – National Institute of Urban Affairs, IGEP, GIZ – Indo-German Environment Partnership Programme, Deutsche Gesellschaft für Internationale Zusammenarbeit, EU Delegation to India, MNRE – Ministry of New and Renewable Energy – India, UN-Habitat India, Schneider Electric India Private Limited, and the KFW Development Bank.
Contact us
ICLEI South Asia Secretariat
Head Office: New Delhi,
C-3, Lower Ground Floor
Green Park Extension,
New Delhi 110016, India
Tel: +91 11 4974 7200
Fax: +91 11 4974 7201
UN-HABITAT Information Office
5th Floor (East Wing),
Thalamuthu Natarajan Building
(CMDA Building), Egmore,
Chennai 600 008, India
Tel: + 9144 2841 1302
Fax: +91 44 2851 6273
E-mail: unchssp@md2.vsnl.net.in
Results from Phase I
The national project launch workshop was held in New Delhi in September 2013. As Urban-LEDS Phase I finished in 2015, Indian cities had achieved the following:
Rajkot: In August 2016 the Rajkot Municipal Corporation (RMC) approved and adopted the Urban LED Strategy through a municipal council resolution. The same year, the local government also approved the city's Low Emission Development Strategy Action Plan for 2015 to 2020. It includes structural and policy interventions with a focus on climate change mitigation as well as adaptation.
Thane: The Low Emission Development Strategy document was officially submitted to the City Mayor and Commissioner for Council approval in April 2016. Meanwhile, implementation started on several priority Low Emission Development actions, and funding has been secured for further implementation of demonstration projects.
Panaji: Municipal Corporation has ratified and adopted the Panaji Low Emission Development Strategy (2015/16 – 2019/20) in June 2016, focusing on the City's priorities and sustainable initiatives.
All eight Indian cities are reporting to the carbonn® Climate Registry (cCR). You can visit their profiles in the city profiles.
All eight Indian cities have implemented a range of low-emission development solutions with the help of Urban-LEDS, including: streamlining sustainable development in the urban growth strategy of the city, installation of photovoltaic (PV) panels, and developing LED street lighting projects. To read more about these solutions, download the final Urban-LEDS report or visit the city pages.
Model cities
Nagpur
Thane
Satellite cities
Coimbatore
Gwalior
Panaji
Pimpri-Chinchwad
Rajkot
Shimla
See tabs below for city profiles.
The cities of Thane and Nagpur have been able to accelerate their efforts to mainstream and implement climate action with the support of the Urban-LEDS II project. Both

[…]