The Urban-LEDS II project is supporting the Indian city of Nagpur in developing a Local Biodiversity Strategy and Action Plan (LBSAP) that will provide strategic guidance and support effective management of the city's biodiversity and ecosystem services. A virtual consultation meeting was conducted with local non-governmental organizations (NGOs) and experts on 3rd June, 2021 to seek their inputs on key areas to be addressed through Nagpur's LBSAP.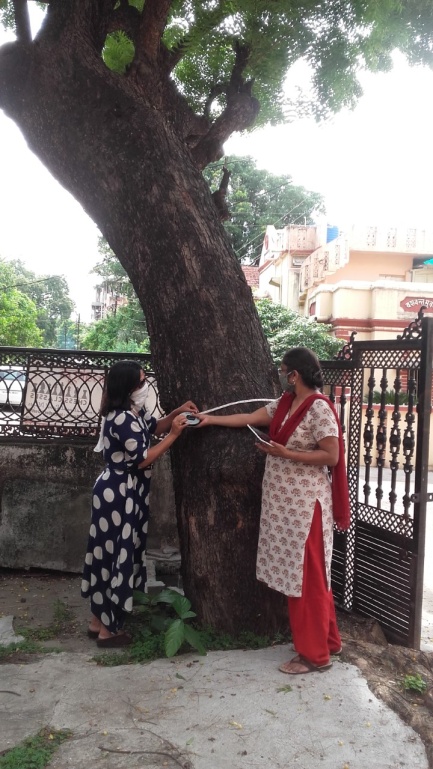 Nagpur houses about 2.4 million citizens and is the 3rd largest city in the state of Maharashtra. The city is located in one the state's greenest regions and is known as the Tiger Capital of India, owing to a number of Tiger reserves located in its vicinity. Nagpur is an important administrative centre and is witnessing rapid development, with the creation of large infrastructure such as a Metro Rail and Information & Technology parks. However, such development is also taking a toll on the local environment and biodiversity resulting from loss of tree cover, increased heat island effect from concretization, and reduced natural percolation of water to the ground
To address these issues, Nagpur city has identified planning and enhancement of biodiversity and green cover as a key action in its low emission development strategy. The Nagpur Municipal Corporation (NMC) and the Nagpur Smart and Sustainable City Development Corporation Limited (NSSCDCL), Nagpur's Smart City Agency, commenced a study to prepare an inventory of the city's biodiversity and to develop a Local Biodiversity Strategy and Action Plan (LBSAP). ICLEI South Asia and experts from WWF India are supporting NMC and NSSCDCL in the endeavor, through the Urban-LEDS II project.
Activities to be undertaken under this work include conduct of a tree census in select areas along with geo-tagging, labelling of the identified tree species, development of a pictorial handbook to capture common tree species, documentation (primary and secondary) of the city's biodiversity and ecosystems, preparation of a Natural Asset Map, and finally formulation of a comprehensive LBSAP for the city. A baseline assessment to document Nagpur's floral and faunal wealth has been completed. Approximately 15,000 trees were counted, through a Tree Census carried out for an identified area of 3 square km, with 191 species (110 local and 81 exotic) identified and documented in total. A city-wide natural asset map to capture Nagpur's natural resources has been prepared.
The local stakeholder consultation meeting was conducted as part of LBSAP preparation process. The intent of this consultation meeting conducted jointly by WWF-India and ICLEI South Asia was to introduce the envisaged LBSAP, highlight the need to include biodiversity in city's urban planning frameworks, and primarily seek stakeholder inputs on critical ecosystems and their services to be addressed through the LBSAP. The meeting primarily targeted non-public stakeholders including local NGOs and biodiversity experts. Various focus areas such as wetlands, rivers, hills, agricultural land, urban forests and green spaces were identified. Strategies for biodiversity conservation and enhancement across these focus areas were discussed, including elements such as key actions and goals, responsible authorities, and time frame. As a next step, the results of the local stakeholder consultation meeting will be presented to policy makers and officials from NMC and NSSCDCL. The baseline assessment and consultations with local stakeholders and policy makers will underpin the preparation of Nagpur's LBSAP.