Brazil has announced an intention to reduce its GHG emissions by 37% below 2005 levels in 2025, and by 43% by 2030. To do so, Brazil acknowledges in its NDC, the important role of local governments and their contribution to tackling climate change. You can download Brazil's latest NDC here.
The Urban-LEDS project Phase I was implemented in Brazil, with a total of eight cities participating. Two Model cities and six Satellite cities received support to develop Low Emission Development Strategies, GHG emissions inventories, climate commitments, and to implement a variety of low emission development solutions. Key achievements are outlined below. During Phase I of the Project, discussions on vertical integration and support for local climate action was discussed with various ministries, as was the use of the GCC methodology for other cities in the country. Officials from the Ministry of Cities reviewed an innovative Urban-LEDS/ISOCARP proposal for low emission development zoning in a model city.
In Phase II of the Urban-LEDS project, participating cities will be supported in a review of the progress they have made towards low emission development, with a focus on developing project proposals and seeking funding to implement the action plans developed in Phase I. Where needed, data will be updated, including greenhouse gas inventories and climate change vulnerability risk assessments.
Led by: ICLEI South America Secretariat.
Supported by: UN-Habitat Regional Office for Latin America and the Caribbean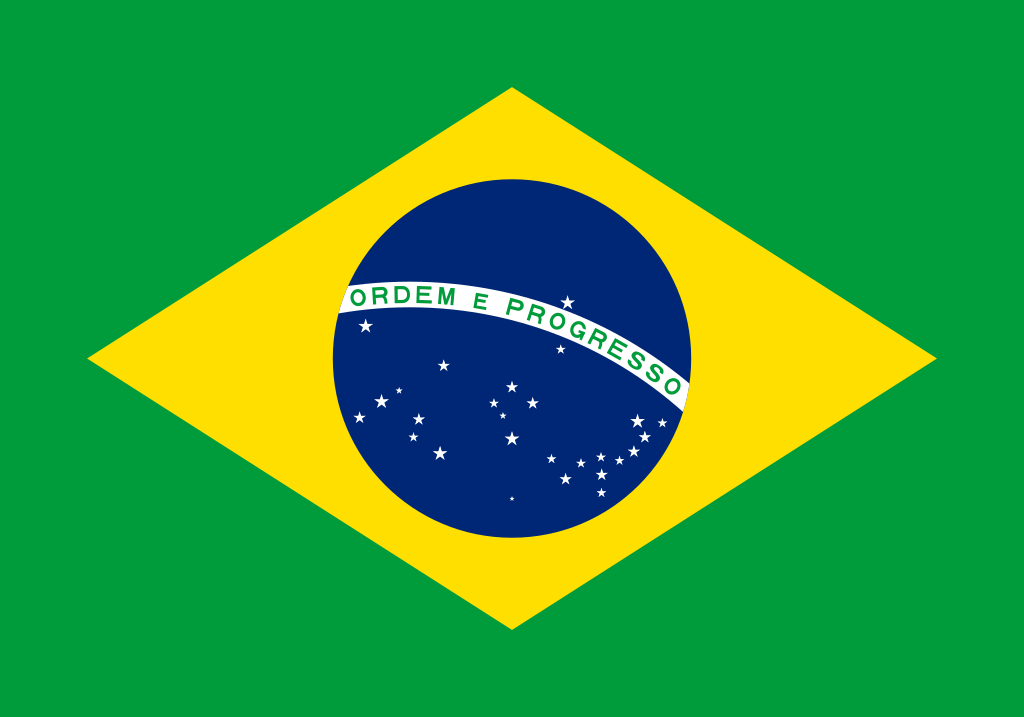 About Brazil
The National Project Advisory Group (PAG) in Brazil is composed of the Ministry of Environment (BR), Ministry of Foreign Affairs of Brazil, ANAMMA (National Association of Municipalities) (BR), São Paulo Municipal Committee for Climate Change and Eco-economy (BR), Environment Secretariat of the State of São Paulo (BR), Adjunct Secretary of Green and Environment of the Municipality of São Paulo (BR), Environmental Company of the State of São Paulo (CETESB) (BR), Environment Secretariat of Santos (BR), Fiji Ambassador to Brazil, FIESP (Federation of Industries of the State of São Paulo) (BR), Brazilian Forum on Climate Change (FBMC), WRI Brazil, Climate Observatory (OC) (BR), WWF Brazil, SOS Mata Atlântica Foundation (BR), Intermunicipal Consortium of the West Region (CIOESTE), Company of the Metropolitan Region of São Paulo (BR), Green Party (BR), São Paulo State Department of Logistcs and Transportation (SLT) (BR), Renewable Energies of the State of São Paulo (BR), CETESB (BR), and the European Union Delegation to Brazil.
Contact us
ICLEI South America Secretariat
Rua Marquês de Itu 70 – 14th floor, Vila Buarque.
Postal Code: 01223-000, São Paulo – SP, Brazil
Phone: +55 11 50843079
E-mail: urban-leds-brasil@iclei.org
UN-Habitat Regional Office for Latin America and the Caribbean
Rua Rumania 20 Rio de Janeiro RJ CEP 22240-140
Tel: +55 21 3235 8550
E-mail: rolac@onuhabitat.org
Results from Phase I
The national project launch took place at the Second Meeting of Cities with Sustainable Development, organized by the Brazilian National Front of Mayors in Brasilia, in April 2013. The first agreements were signed by the city mayors at this meeting in the presence of Brazilian President Dilma Rousseff and several Ministers of State, including mayors from the Brazilian Model Cities of Fortaleza and Recife, and the Satellite Cities of Belo Horizonte, Porto Alegre, Rio de Janeiro, Curitiba, Sorocaba and Betim.
As Urban-LEDS Phase I finished in 2015, Brazilian cities had achieved the following:
Recife: In April 2014 Recife's Municipal Council approved the Municipal Climate Change and Sustainability Bill (Law N°18.011/2014) – which will be the basis of the city's future LEDS. This law also required the City to prepare a sustainability certification scheme (based on Belo Horizonte's example). In November 2015, the Decree, N° 29.219 enacting the City's Action Plan and Target was approved by the Council.
Fortaleza: In December 2015 the Mayor signed the Climate Change Bill, which includes the city's Urban LEDS policy, commitments and actions.
All eight Brazilian cities are reporting in the carbonn® Climate Registry (cCR). You can visit their profiles in the city pages.
All eight Brazilian cities have implemented a range of low emission development solutions with the help of Urban-LEDS, including: installation of photovoltaic (PV) panels, building recycled infrastructure, setting up awareness-raising centers, and developing an LED street lighting project. To read more about these solutions, download the final Urban-LEDS report or visit the city pages.
Model cities
Fortaleza
Recife
Satellite cities
Belo Horizonte
Betim
Curitiba
Porto Alegre
Rio de Janeiro
Sorocaba
See tabs below for city profiles.
In order to form a laboratory for financing climate action projects, LEDS Lab, an initiative part of the Urban-LEDS II ICLEI project, selected two Brazilian cities

[…]