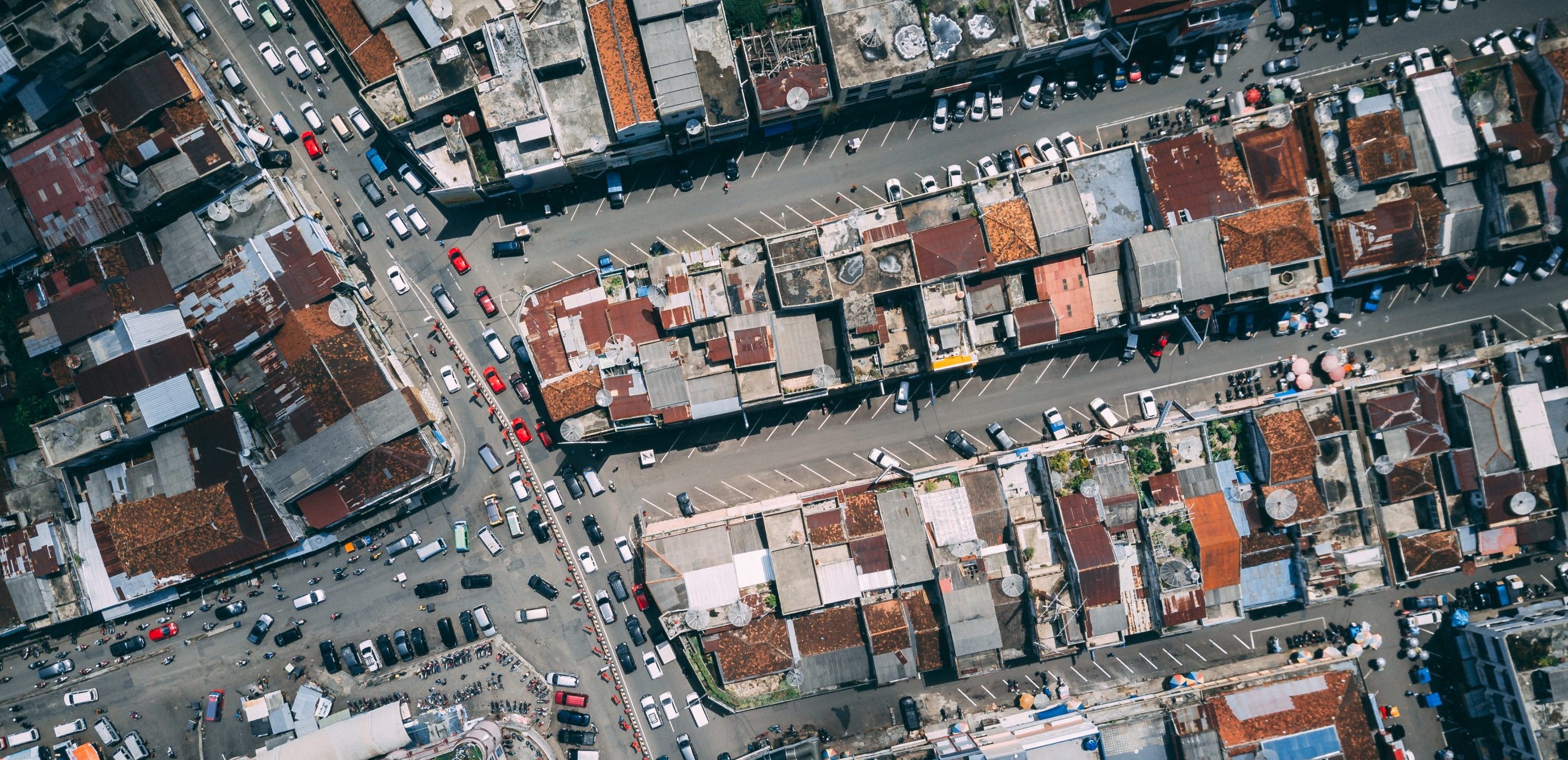 UN-Habitat and ICLEI are supporting more than 60 local governments worldwide tackling climate change by accelerating urban low emission development and climate change resilience for their communities, through a multilevel governance approach to integrated urban climate action.
During 2012 – 2015 under the Urban-LEDS I project, ICLEI and UN-Habitat supported eight model cities in Brazil, India, Indonesia and South Africa to develop comprehensive Urban Low Emission Development Strategies and action plans using ICLEI's GreenClimateCities (GCC) process methodology. In 2017, a second phase of the project was launched (Urban-LEDS II). This new phase includes the addition of 23 model and satellite cities, and activities expanding into Colombia, Bangladesh, Lao PDR, and Rwanda.
While the core objective remains to contribute to the reduction of greenhouse gas emissions through the development of eight brand new city-level Urban Low Emission Development Strategies, a strengthened focus on adaptation and climate resilience will ensure a comprehensive climate and development approach.
Continuities and Innovations in Urban-LEDS II Support to Project Cities Will Include: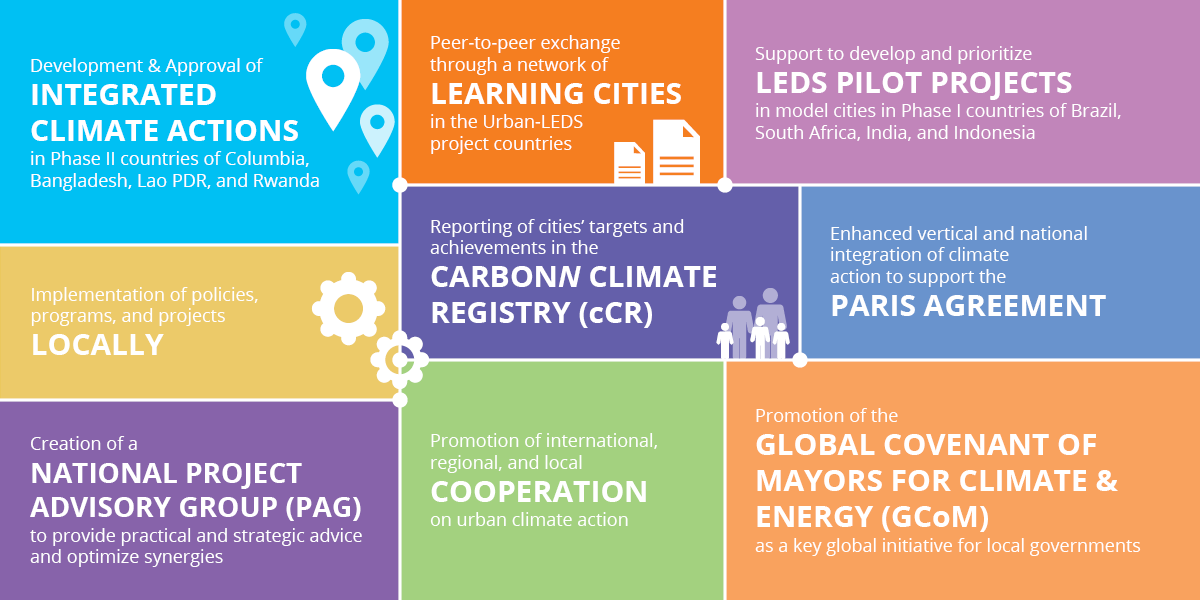 Urban-LEDS Project Objectives: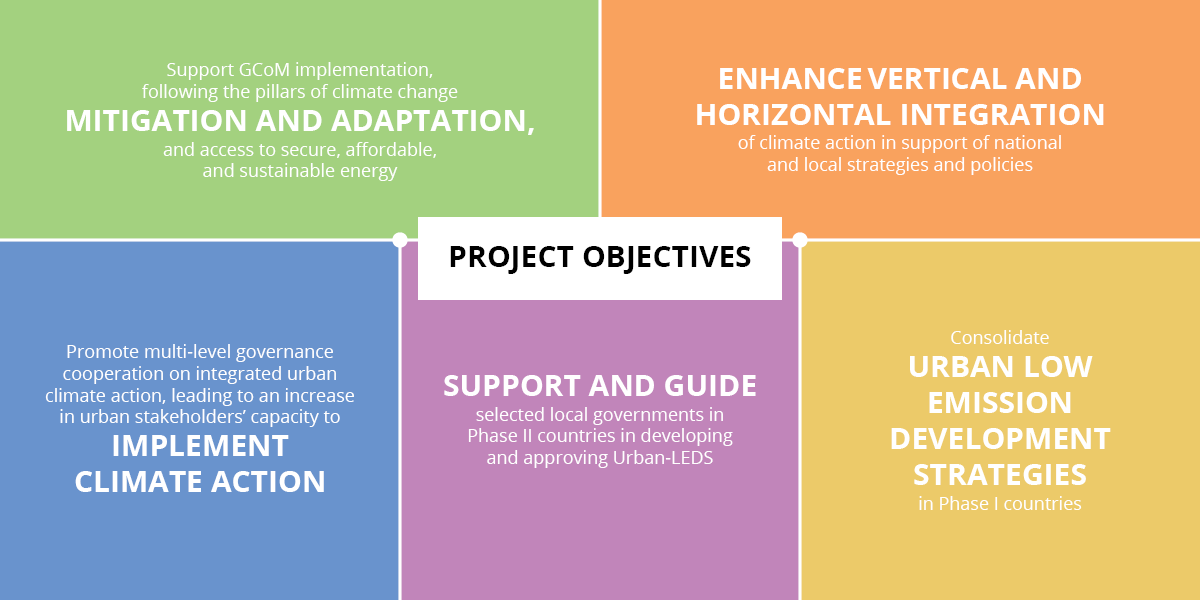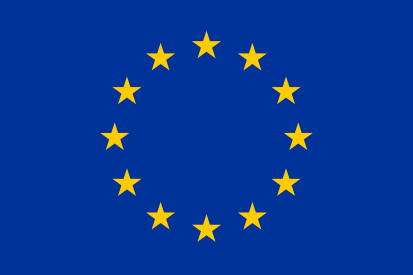 Target Group: Local governments, subnational governments, national governments, civil society organisations, research & academic organisations.
Final Beneficiaries: Local decision-makers and local government practitioners, National government officials, Citizens of the project cities engaging in climate action.
Duration: 48 Months (1 April 2017 to 31 March 2021) + 9 Months extension (1 April 2021 to 31 December 2021)
Total Budget: EUR 8,000,000.00
Funder: European Commission (DG DEVCO)
Global project coordination: UN-Habitat
Project implementation: ICLEI World Secretariat, ICLEI Africa Secretariat, ICLEI European Secretariat, ICLEI South Asia Secretariat, ICLEI South America Secretariat, ICLEI Southeast Asia Secretariat