Acknowledging the importance of ramping up actions towards achieving Indonesia's Nationally Determined Contributions (NDC), the Association of Indonesian Municipalities (APEKSI) and Yayasan ICLEI Indonesia organized a Knowledge Management Forum at Bogor City on 3-5 July 2018.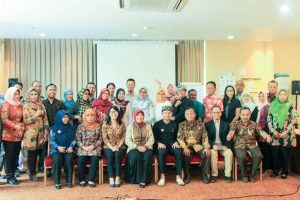 The forum highlighted the importance of multi-level governance in developing plans and strategies towards climate change mitigation and adaptation.
At the event, participants discussed opportunities and challenges on vertical and horizontal integration; citing technical issues concerning planning and implementation. In terms of vertical integration, cities reiterated the need for them to be included in national and provincial processes concerning climate change; especially in formulating the GHG inventory.
---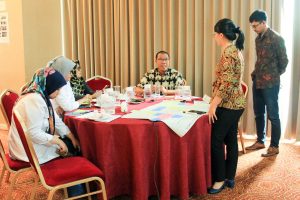 Climate planning and implementation can also benefit from the capacity building of local and national staff. It is important to ensure that they are knowledgeable about climate issues and the role that their organization or office plays in addressing these issues. In addition, access to funding and finance mechanisms to support climate initiatives should be made available to cities. In this vein, government officials, the private sector, academe, and the community as a whole should view environmental sustainability as a prerequisite to a robust and productive economy.
Data collection among relevant ministries also surfaced as a challenge. Vertical and horizontal integration among national government agencies, the private sector, and state-owned companies have to be strengthened to ensure the fluid and updated exchange of valid and accurate data. A comprehensive guideline is also necessary for filling out online platforms for climate-related data such as:
SIGN-SMART: A web-based software program that supports national and subnational governments in calculating their greenhouse gas (GHG) emissions.
PEP PPRK Online: A platform developed by the National Development Planning Agency (BAPPENAS) which provides data and monitoring and evaluation processes for strategies aimed at climate change mitigation.
SIDIK: A data information system developed by the Ministry of Environment and Forestry that provides data on vulnerability assessment based on exposure to climate-related risks.
As a resolution, participants agreed to improve staff capacity and support the establishment of climate change working groups. In addition, cities stressed the need to craft national policies to mandate the provincial and city government to formulate measures addressing climate change, including reporting of GHG emissions. An incentivization scheme was also flagged to encourage cities to comply with policies. Lastly, participants accentuated the need for a vertically-structured climate change working group which can serve as a secretariat convening relevant sectoral departments.
KMF is an annual event organized by APEKSI. Since its inception in 2013, the forum brings together cities to discuss, share, and learn from each other's initiatives to address climate change. Results of the KMF are addressed in the National Working Meeting of APEKSI, helping to report inputs on improving national, provincial, and local policies concerning climate change.
This year's KMF was attended by various ICLEI member and network cities. These included Urban-LEDS II model cities Bogor and Balikpapan as well as satellite cities namely South Tangerang, Bogor Regency, Tarakan, and Bontang. The three project cities of the Ambitious City Promises: DKI Jakarta, Tangerang, and Bekasi also joined the activity.