The second webinar of Knowledge Management Forum (KMF) on "Urgency and Synergy of Local Governments on Low Carbon Development and Climate Resilience" provides a venue for peer-to-peer learning with a focus on renewable energy and energy conservation for all local governments in Indonesia.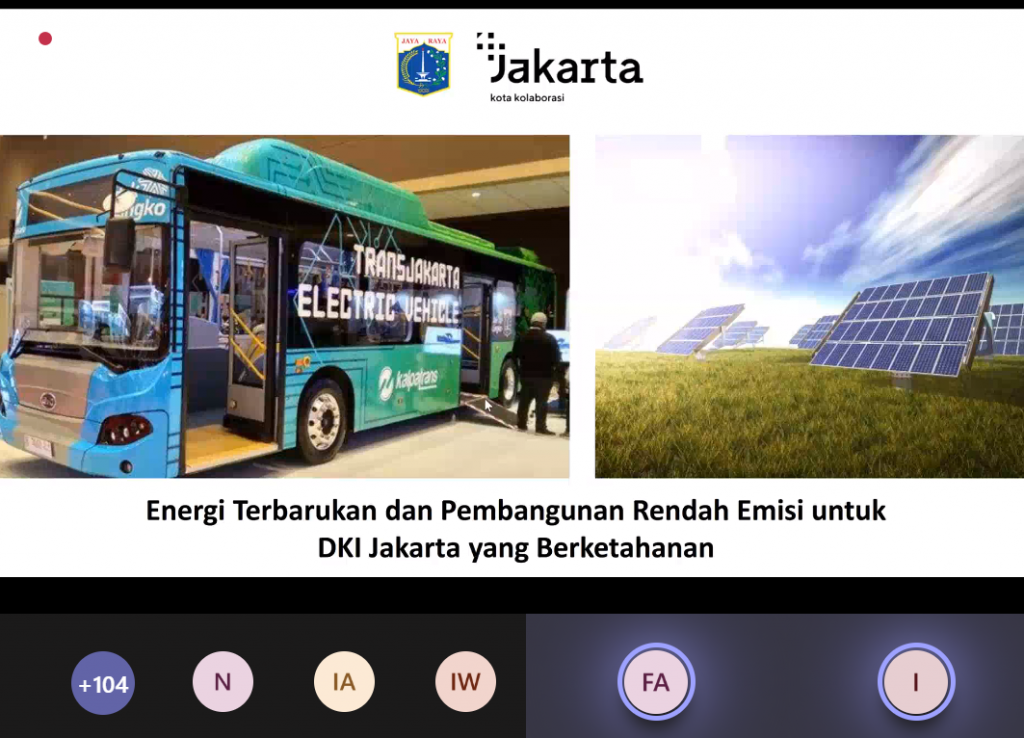 Jakarta, Indonesia – ICLEI Indonesia in partnership with the Association of Indonesia Municipalities (APEKSI), WWF Indonesia, and the Indonesian Renewable Energy Society (METI) held the second webinar of KMF on 6th May 2020. This webinar was attended by all local governments in Indonesia, the Ministry of Energy, Mineral, and Resources (MEMR), Indonesian Energy Conservation and Efficiency Society (MASKEEI), and other development partners.
This second installment of the KMF webinar series brings together key stakeholders to discuss best practices and opportunities to pursue low emission development in the sectors of renewable energy and energy conservation. The webinar explores how local governments can support the achievement of the national targets in the development of new renewable energy and energy efficiency, respectively 23% and 17% by 2025. This event also sheds light on how local governments can contribute to their respective Regional Energy Plans (RUED).
Best Practices on New and Renewable Energy Sources
During the webinar, Bali Province discussed the Bali Clean Energy Program. By cooperating with Udayana University, the Province of Bali seeks to maximize the utilization of solar rooftop and encourage its usage into building permit requirements.
Mr. Ida Bagus Setiawan, Head Field of Energy and Mineral Resource Office of Bali Province highlighted, "Energy sector authority currently exists at the provincial level, however, the implementation and beneficiaries are at the city or regency level. We realize that the synergy between the province and its city or regency is a must. By adopting the concept of One Island One Management, hopefully, this can bridge the issue related to the weak vertical integration".
Mataram City as a satellite city under ICLEI's project of 100% Renewable Energy Cities and Regions Roadmap identifies the high potential of urban waste-to-energy utilization at the community level. Waste-to-energy management at the community scale was chosen by adjusting the fiscal capacity of the city. Further, the city commits to support the RUED of Nusa Tenggara Barat Province in succeeding in a zero-waste program by ensuring community participation.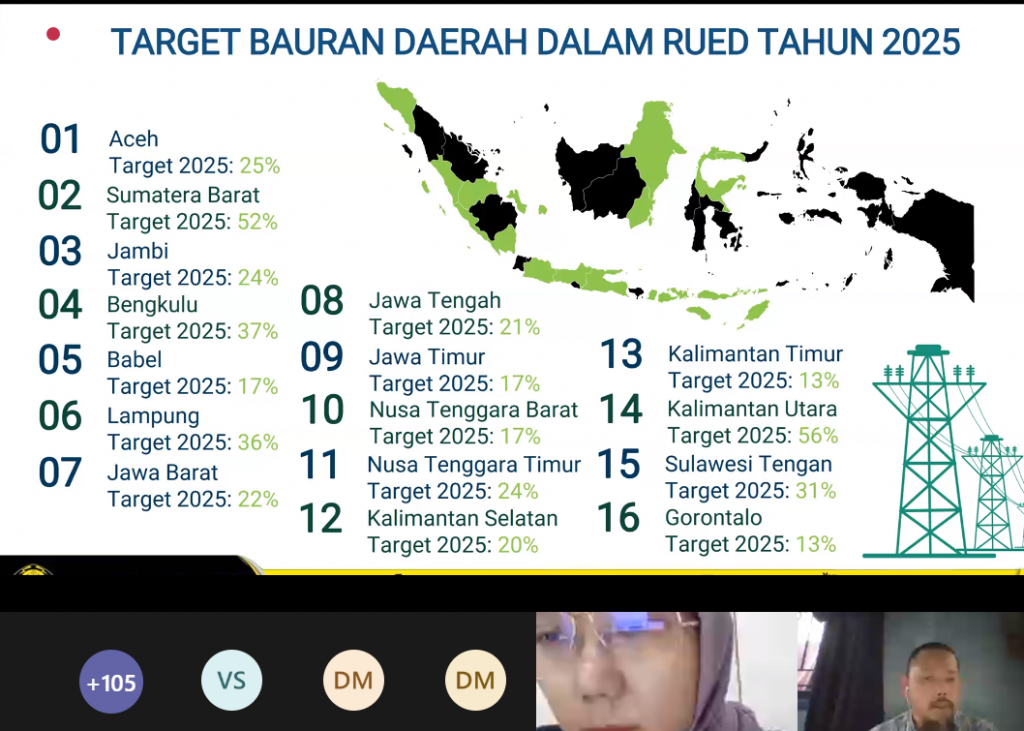 Following the Government of Indonesia's policy on energy general plans, Mr. Jon Respati, Head of MASKEEI, suggests that "…the preparation of the RUED must be holistic and comprehensive. Planning should be complemented by the clarity of the institutions that will implement, monitor, and evaluate so as to ensure there is no bias." He also added that local governments should allocate budget to strengthen the research and development division in finding innovative technologies for energy management.
The academe can also contribute to conducting capacity building workshops of local government staff as well as local community representatives.
Pushing forth low emission development in Indonesia
The Indonesian government needs to ensure that the direction of low carbon development can be monitored. For this reason, it is necessary to build a system of application for low carbon development actions planning and monitoring in Indonesia. The system aims to provide accurate, current, integrated, easily accessible, and accountable data.
To address these needs, the last KMF webinar will raise the sub-theme "Local Potential in GHG Inventory and Climate Action Reporting". In the third webinar, Bogor City as a model city of Urban Low Emission Development (Urban-LEDS) project will share their experience in conducting IGRK inventory and reporting climate action to national and international platforms as well as its challenges.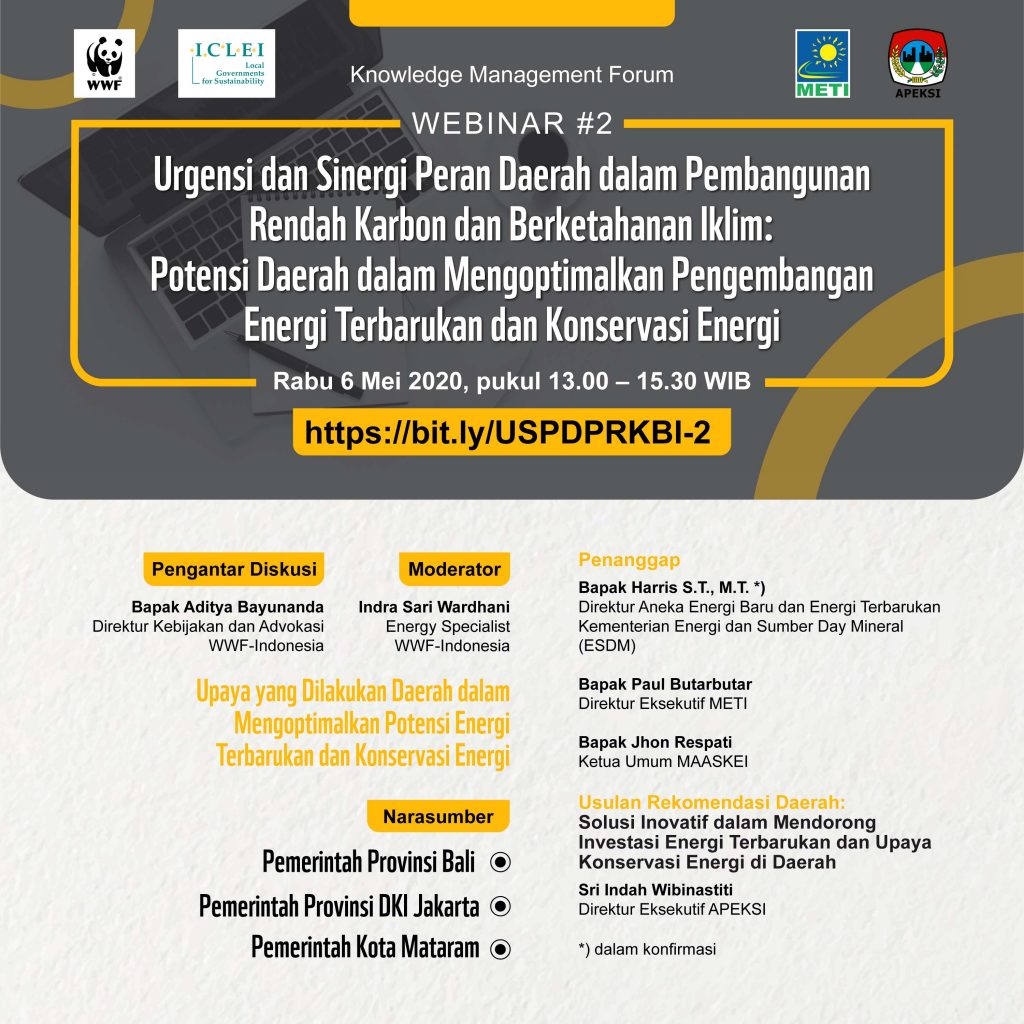 More stories