Balikpapan City declares its commitment to sustainable development with its ICLEI membership renewal. ICLEI is working closely with the city in the development and implementation of Urban Low Emission Development Strategies and climate resilience under the Urban-LEDS II project.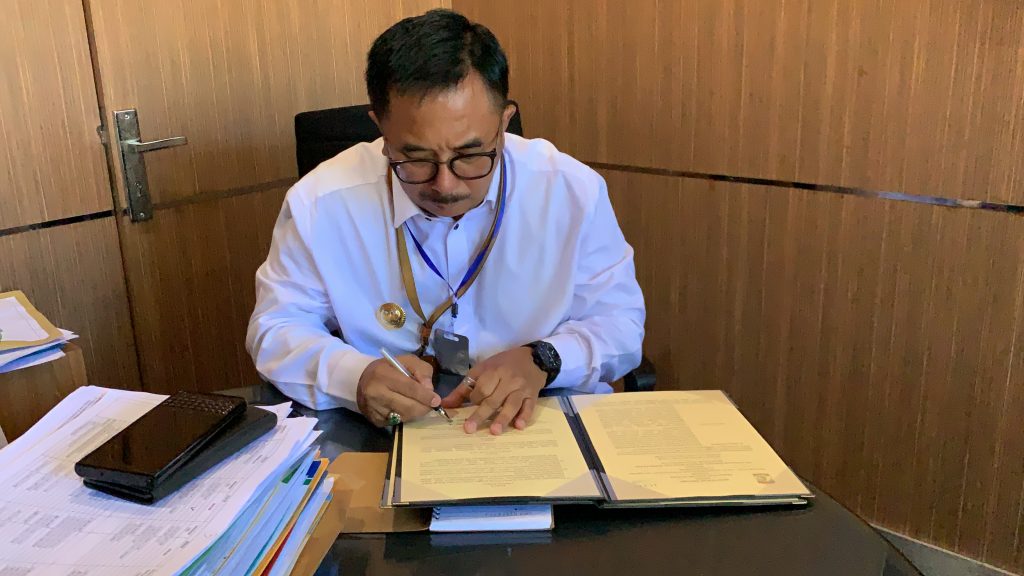 Balikpapan, Indonesia—A member of ICLEI – Local Governments for Sustainability since 2004, Balikpapan City has officially renewed their membership status with the ICLEI Southeast Asia Secretariat (ICLEI SEAS) in May 2020.
To officially mark the membership renewal, ICLEI SEAS and Balikpapan have entered into a Memorandum of Understanding (MoU). The MoU is the basis of a mutual agreement to outline the contributions and roles of Balikpapan City and ICLEI Indonesia in supporting Balikpapan City towards low emissions and climate-adaptive urban development.
Balikpapan City has been fully committed to local sustainability initiatives, especially on climate change and low emission development. Selected as one of the model cities under Urban-LEDS II program, Balikpapan City is currently being supported by ICLEI in the development and implementation of an integrated local climate action plan, particularly in conducting climate risk and vulnerability assessment, GHG emissions inventory, and exploring climate-related pilot projects.
Balikpapan City is a commercial center on the east coast of Kalimantan (Borneo) with an important role as a regional service hub for oil and mining industries. The City has been dubbed regionally as the "Oil City". Through the Urban-LEDS II project, Balikpapan aims to mainstream integrated climate action, addressing both climate mitigation and adaptation, into their local development planning processes.
Balikpapan City was also one of the project cities under the Asian Cities Climate Change Resilience Network (ACCCRN) Program implemented from February 2016 until December 2017. Under the project, the City was assisted in developing their local climate change resilience strategies using the ICLEI-ACCCRN process, a collaborative methodology for building local climate resilience. Since then, Balikpapan has been actively charting a path towards local sustainable development by enacting local policies and programs aimed towards addressing the City's climate risks and vulnerabilities, such as flooding and extreme weather events, as well as reducing the City's GHG emissions.
Balikpapan City Mayor Rizal Efendi expressed his outlook regarding the partnership saying, "We thank ICLEI for providing support to Balikpapan in preparing a city development that is resilient to climate change. Through ACCCRN and Urban-LEDS programs, ICLEI is assisting us in developing assessments and studies related to climate change, capacity building and peer-to-peer learning. We hope that ICLEI continues to support us in realizing a sustainable Balikpapan."
Commenting on behalf of ICLEI SEAS, ICLEI Indonesia Country Manager Mr. Ari Mochamad noted, "This renewal MoU shows the stronger commitment of Balikpapan City to realize a sustainable city. Collaboration with ICLEI Indonesia so far, has produced concrete steps in the Balikpapan City in low carbon and sustainable development efforts." 
Mr. Ari Mochamad, Country Manager of ICLEI Indonesia, also  signed the MoU in his home on 11 May 2020.

Balikpapan Port