The frequency of high-intensity rainfall in the Urban-LEDS II model city of Thane, located close to the Arabian Sea in India, is increasing. A combination of such rainfall and high tide is making the city vulnerable to flooding and waterlogging. To address this issue, Thane has commenced a pilot project to establish an early warning system for flooding and waterlogging, with the support of the Urban-LEDS II project. This pilot intervention will help the city to improve its preparedness, reduce the response time of emergency services, and safeguard human health and assets during incidents of flooding. The city intends to use the outcomes and experiences of the Urban-LEDS II pilot project to replicate similar actions to enhance its climate resilience.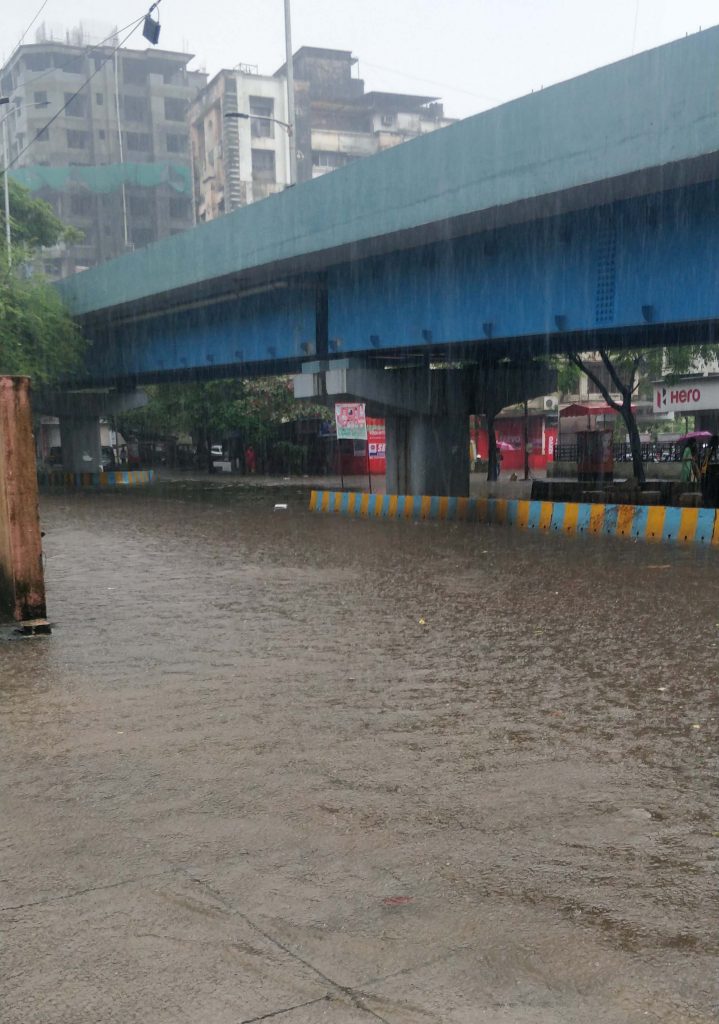 Thane is situated in the Mumbai Metropolitan Region, near India's western coast. Spread over 128.23 sq km, the city has two water bodies – the Thane Creek and the Ulhas River Estuary – which are connected by a narrow and shallow channel. Rapid growth and an increasing population have led to urban development in Thane's low-lying areas along the Thane Creek and the Ulhas River Estuary. The city receives a high amount of annual rainfall (about 2393mm), and has a number of natural drains and channels that flow from its hills and through densely populated areas to meet the Thane Creek and the Ulhas River Estuary.
The Regional Disaster Management Cell of Thane observed 52 sites and 294 incidents of waterlogging in the city in 2019, which affected citizens, businesses, the traffic and transport system, and other infrastructure. More than 200 slums, low-lying areas and settlements located near the banks of the creek and the estuary have been identified as vulnerable to waterlogging. To address these issues, the Thane Municipal Corporation (TMC) has planned and implemented various structural and non-structural measures such as widening and integrated development of drains, augmenting of the storm water network infrastructure, devising specific mitigation measures for locations that suffer chronic flooding in the city's disaster management plan, and training, besides monitoring of water levels.
The TMC is keen to develop an early warning system for floods and waterlogging based on the Internet of Things (IoT) to reduce the response time of emergency services and to safeguard human health and assets. ICLEI South Asia is helping the TMC to pilot such an early warning system, supported by the Urban-LEDS II project. A technical study has been initiated to identify the vulnerable areas and gaps by assessing flooding/waterlogging events and the baseline situation, suggest recommendations to reduce the flood risk, identify an appropriate early warning system and select locations for pilot implementation.
Rainfall analysis has validated the increasing frequency of high-intensity rainfall in the city. The catchment areas of major drains have been demarcated, along with assessment of related causes and influencing factors such as metrological and hydrological, human disturbance, infrastructure design, and tidal difference. Hydraulic modeling of selected drains has been carried out to understand the impact of high tide and rising water levels in the Ulhas River and the Thane Creek. Installations of water-level monitoring sensors and early warning systems in other cities have been reviewed.
After a technical assessment, a few locations will be identified and a combination of water-level sensors for real-time monitoring and computational programmes will be designed and piloted at select sites to forecast incidents of waterlogging and floods. The proposed early warning system is planned to be linked with Thane's digital platforms, including the city government's Central Command and Control Centre, to communicate with TMC officials and citizens.
Thane Creek