Bogor, Indonesia – Director of ICLEI's carbonn Center and Manager of ICLEI's Low Emission Development Pathway, Ms. Maryke van Staden together with ICLEI Southeast Asia led the discussion with Mayor Bima Arya Sugiarto last 29 April regarding Bogor City's needs particularly on local climate action implementation and how the Urban-LEDS II Project can further support the city.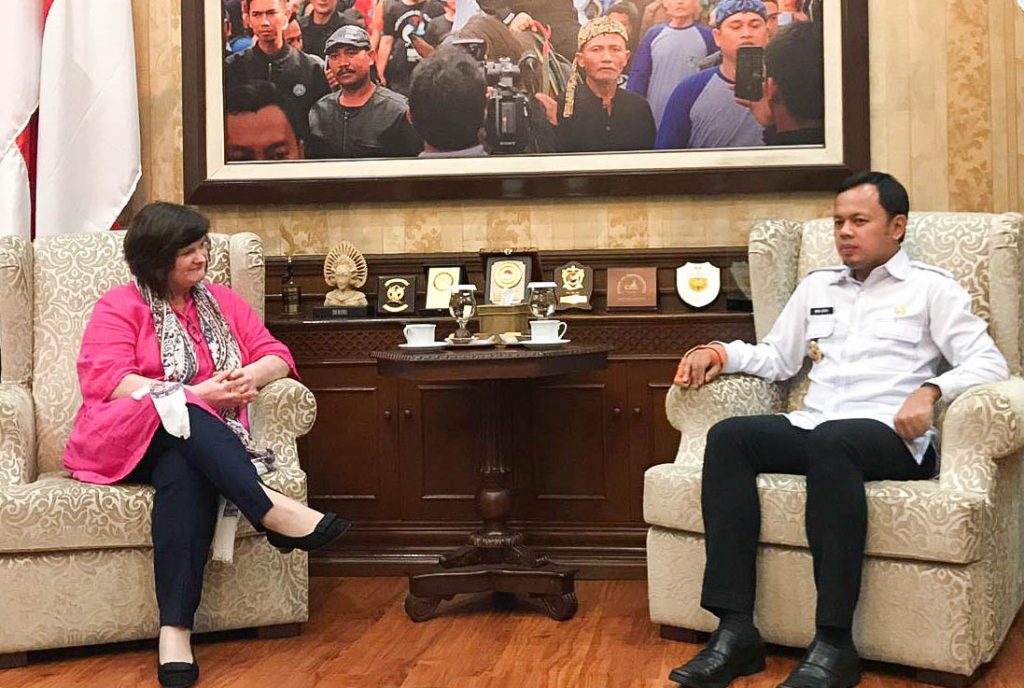 "Bogor City would like to strengthen its baseline data. We need to know our position right now — what we can do and how to get there. We are going to get it done", Mayor Bima explained.
"In this regard, baseline data can be used to develop plans, strategies, and actions in order to reduce greenhouse gas (GHG) emissions that will be incorporated in the Regional Midterm Development Plan of Bogor City for the period 2019 to 2024. We would like our climate actions to be measured and reported so that the results of GHG reduction can be recognized nationally and internationally. It shows our commitment to fight climate change and support low emission development," he further elaborated.
Mayor Bima also said that Bogor City is trying to address the issue of limited budget allocation for implementing climate and environment-related actions by improving coordination and collaboration with different government institutions as well as community members. He said, "Bogor City continues to reduce the amount of waste generated by improving our waste management programs. We need support from ICLEI especially on designing and identifying appropriate waste management programs as well as capacity building for our constituents."
In response, Ms. van Staden said that "ICLEI will give full support to Bogor City not only on waste management but also in terms of establishing relationship and network at the national, regional, and international levels." She also underscored the need for continued momentum to tackle climate change at the sub-national level. To this end, ICLEI Indonesia has been organizing several dialogues with national and provincial governments in Indonesia to strengthen multi-level climate governance.
Bogor City is one of two model cities in Indonesia (Balikpapan being the other) under the Urban-LEDS II project. Funded by the European Commission, this international project is implemented by ICLEI – Local Governments Sustainability and UN Habitat.