On 28 June 2019, the Deputy Mayor of Fortaleza – Moroni Torgan, accompanied by the Secretary of Urbanization and Environment – Águeda Muniz, received the Director-General of International Cooperation and Development of the European Commission, Felice Zacheo, and the head of the institution's Development and Cooperation section, Thierry Dudermel. The meeting was intended to strengthen the relationship between the municipal government and the European institution, which finances several projects implemented in Fortaleza, in conjunction with the Urban-LEDS.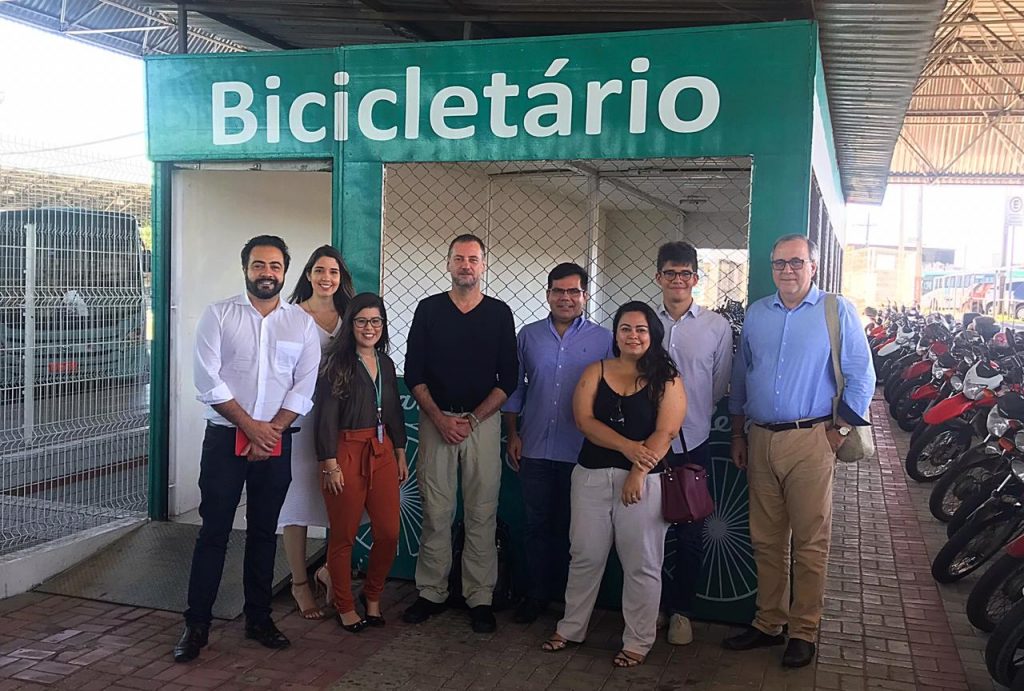 The meeting was also attended by representative of ICLEI South America Secretariat (ICLEI SAMS), Igor Albuquerque – Urban-LEDS II Project Manager for Brasil and Colombia. Highlight of the discussion include the urban redesign of Fortaleza, which in its planning and execution is optimizing mobility, prioritizing pedestrians and road safety. In addition was an in-depth recount of actions that contribute to the reduction of the emission of pollutant gases in the city, such as exclusive bus lanes, cycling infrastructure and shared cars and bicycles.
"The representatives of the European Union wanted to know in practice some results of the actions implemented by City of Fortaleza with the support of Urban-LEDS. The city representatives emphasized the development of Greenhouse gas (GHG) emissions inventories and related climate action plans. Additionally as part of concrete results from the first phase of the project was the installation of four bike racks in the bus terminals for the integration between public transport and the cyclist. "The Capital has advanced a lot and other cities already recognize Fortaleza as a climate leader" said Igor Albuquerque.
The vice mayor reinforced that the partnership with international institutions helped the city to develop their first action plan from the GHG emissions inventory and the GHG Reduction Action Plan and Goals. The Mayor, Roberto Claudio has a special attention to the topic of Climate Change and the environment. The City has been working on afforestation and even more consistent paving. He is thankful and stated that "we are ready to continue with this partnership. The planet and our city gains a lot" said Moroni Torgan.
"We already have a history of cooperation with Fortaleza through Urban-LEDS. We are in the second phase and it has been positive. Let's go until 2021". This is a first visit by director Felice Zacheo outside the European Union, and it was in Brazil, in the state of Ceará. We have a commitment to the climate agenda of Fortaleza. The climate agenda for the European Union is a central axis. We thank ICLEI SAMS and the Fortaleza City Hall" said Thierry Dudermel.