In the critical year for the implementation of the New Urban Agenda and the Paris Agreement, local and other subnational leaders are inviting national governments to a series of dialogues designed to strengthen national climate plans.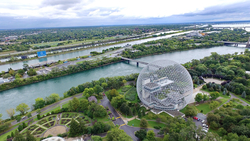 The "Cities and Regions Talanoa Dialogues", facilitated by ICLEI – Local Governments for Sustainability with Global Covenant of Mayors for Climate & Energy and UN-Habitat as special partners, are expected to take place in around 40 countries worldwide – representing half of the world's population – as part of a wider, global exercise called Talanoa Dialogue. The initiative was presented today at the 9th World Urban Forum, taking place in Kuala Lumpur.
The initiative builds upon the Bonn-Fiji Commitment of Local and Regional Leaders adopted at the UN Climate Change Conference (COP23) in November 2017 and will be implemented in collaboration with the UN Climate Change Secretariat and the Fijian Government, which oversee the global climate negotiations process until the next UN Climate Change Conference in Katowice, Poland in December 2018.
To see details of the launch, click here