Climate finance has and is increasingly becoming a priority agenda point for many subnational and national governments as well as all important stakeholders. Despite COVID-19 challenges, Urban-LEDS cities and others are leveraging key opportunities to bridge the finance gap.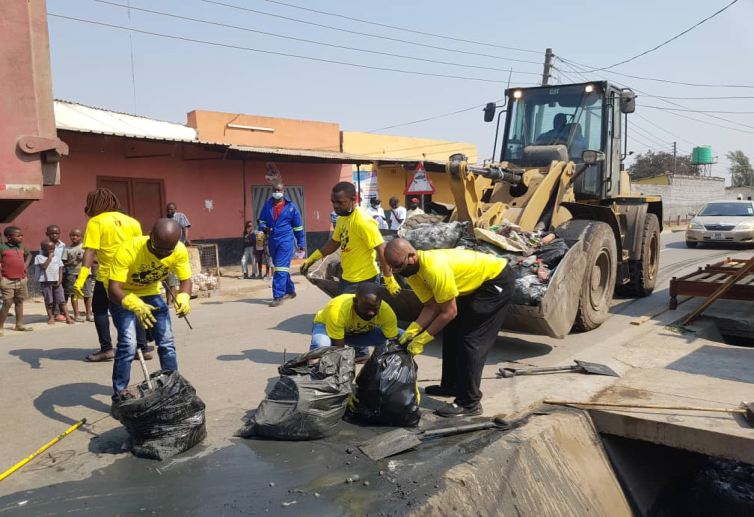 In September 2020, the City Climate Finance Gap Fund ("The Gap Fund") was launched jointly by ministers and directors of the Governments of Germany and Luxembourg together with the World Bank, European Investment Bank, and Global Covenant of Mayors for Climate & Energy (GCoM). The Gap Fund will support city and local governments facing barriers to financing for climate-smart projects and will offer technical and advisory services to assist local leaders in prioritizing and preparing climate-smart investments and programs at an early stage. This Fund managed by the World Bank, European Investment Bank and GIZ, in a partnership with ICLEI, C40 and the GCoM, is aimed at accelerating project preparation, enhancing quality, and ensuring they are bankable. The Gap Fund aims to raise more than EUR 100 million in grants order to unlock at least EUR 4 billion in projects. Applications are on a rolling basis and the Expression of Interest form can be reached on the website.
Later in October 2020 in the context of ICLEI's Daring Cities 2020 congress – a virtual global forum for urban-leaders tackling the climate emergency in the time of COVID-19 global pandemic, two finance sessions were organized in partnership with the Urban-LEDS II project. The sessions realised the overall goal of supporting local and regional governments to enhance their project development and also well position them to better leverage key opportunities in the world of climate finance.
On 8 October 2020, the Innovative Finance session engaged more than 100 participants in the discussions on innovative financing tools such as green bonds, revolving fund, energy performance contract and crowdfunding. This interactive session showcased achievements and inspired good practice examples from all over the world whiling also serving stimulate exchange of ideas to find collective solutions together.
Later on 27 October, the Test your Pitch session also provided participants a great opportunity to learn about tips and tricks of project pitching. The session featured 2 groups of participants to work 8 Transformative Actions Program (TAP) proposals, of which 5 were from Urban LEDs cities. In each group 4 project developers made their pitch using a standard template, and received recommendations from the group and a jury consisting of financial partner/institution representatives.
"As a project developer and manager in the city of Bukavu (DR.Congo), one thing I could not realize is that I was having limited knowledge about the needs and requirements of funders. T Test Your Pitch session during Daring Cities 2020 could open my eyes, readjust my knowledge in project development. Thank you for this great opportunity". – said Mr. Venance Alwende François, Project Developer and Director of International Relations-Office of the Mayor, The City of Bukavu, DR.Congo.
"Thank you very much for this invaluable opportunity to be part of such a great initiative. The exposure and feedback we received from the financial experts was very constructive in helping us to develop our project proposal even further." – Ms. Rulien Volschenk, Environmental Management Officer of the Overberg District Municipality also recounted.
"A successful pitch helps the audience picture the local context, the issues at play and how your project will help address them. Tease your audience's attention, use less text and more images and practice delivering your presentation smoothly. That's what really makes you stand out." – Ms Giulia Macagno, Economist – Environment and Sustainable Territorial Development of the European Investment Bank expressed.
Heading into November even more opportunities are identified with important upcoming events. LOCS4Africa 2020 will host a TAP training on the 6 November and the fourth TAP call will be announced on the 18 November. As is the practice every year, project submitters first will have to register on the TAP website, from where they can download the application form and submit their project concept by the end of December 2020.
KwaDukuza, South Africa, Sea defence

Makindye Ssabagado, Uganda, Metro rail