On 2 Oct 2020 Urban-LEDS and ICLEI Europe brought together representatives from regional and local authorities at the Mannheim2020 conference to debate the meaning of highly publicised commitments by local governments to take climate action such as climate emergency and climate neutrality.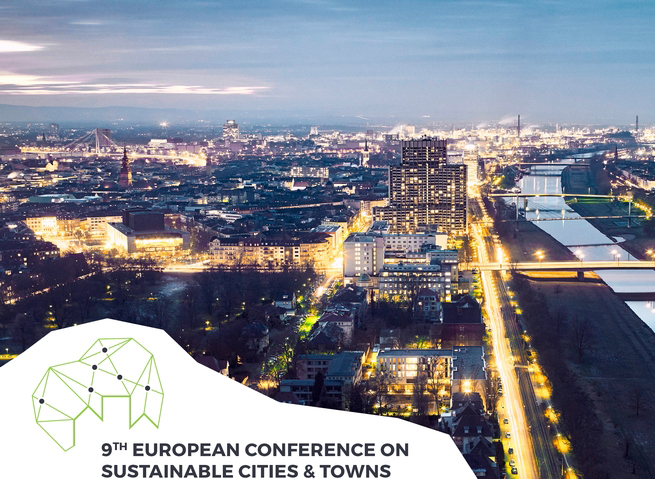 At the backdrop of more than 1700 local and regional governments across the world declaring climate emergency and related ambitious climate goals, session speakers from the city of Cork, Warsaw, Aalborg and the Basque region looked into how these public commitments have impacted their work and what reasons and dynamics drove their decision.
Following more frequently experienced local extreme weather events and growing public climate movements such as Fridays for Future and the related increasing public and media attention, panellists agreed that tides turned to make the increasing urgency not only felt but heard from local authorities.
As the level closest to citizens, panellists highlighted the important, leading and exemplary role local administrations have for a successful and all-encompassing transformation by getting local stakeholders, including citizens and local private businesses, to buy-in on the transition.
In the spirit of "Think big, start small, ramp up!" Micheál Lyons from the Cork City Council and fellow city representatives encouraged municipalities of all sizes to dare being ambitions using small administration agility to their advantage. In recent years, this has led Cork City Council and its special committee on Climate Change to turn the 200.000 inhabitant's town of Cork into a renowned sustainability player in Europe focusing and streamlining its efforts and resources. Backing the claim, Marta Bugaj, from Poland's capital city of Warsaw stressed that also in urban areas our "environment is not a luxury and protecting it is not a cost, but a strategic resource and an important investment in the quality of life".
With a round of pitches of exemplary local sustainability projects, the session introduced replicable examples to walk the climate talk. Examples ranged from mobility (low-emission bus fleet Warsaw), urban resilience (LIFE-IP Urban Klima 2050 strategy of the Basque country), platform for co-creating new green products and services (Green Hub Denmark), and climate change adaptation in seaside cities (safe harbour Cork). Panellists agreed that although there is no one size fits all solution, there is significant potential of benefitting from experiences and solutions implemented in towns with similar challenges.
Wrapping up the debate, public commitments like declaring a climate emergency were identified as valuable tools, if used to support awareness of the urgency and the consequences of the daily choice we make as a society and as individuals.
Session details & Recordings
The "Beyond Climate Emergency: From ambition to action" session took place online as part of the Mannheim2020 Conference on 2 October 2020.
Speakers included:
Lasse P. N. Olsen, Mayor for Environment and Energy, Municipality of Aalborg
María Jesús Muñoz, Climate Change Technician, Ihobe, Basque Country
Micheál Lyons, Cork City Council
Marta Bugaj, Head of the Economic Unit, Infrastructure Department, City of Warsaw
Mannheim2020 Message & process
Mannheim2020 was the 9th edition of ICLEI Europe Sustainable Cities & Towns Conference. Mannheim2020 catalysed local transformative actions by developing the "Mannheim Message" as the local response to the EU Green Deal promoting solidarity, core systemic changes and key policy shifts. Municipalities, organizations and individuals can join the Mannheim process by endorsing the Mannheim Message here.