Reinforcing the call for urban development data governance, ICLEI Indonesia, Geospatial Information Agency (BIG), Association of Urban and Regional Planners (IAP), and Lokahita work closely in developing policy recommendations on data governance. The policy recommendations will be forwarded to the relevant national governments, particularly the Ministry of National Development Planning/Bappenas and the Ministry of Home Affairs as an advocacy to support the implementation of Indonesian One Data Policy and bring inclusive and sustainable Indonesian urban development.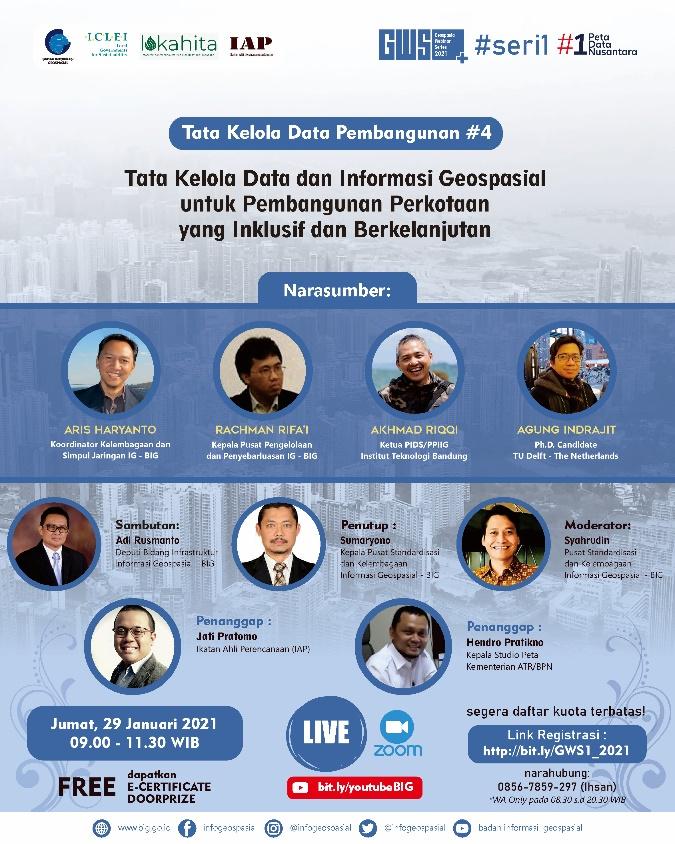 Geospatial Information Agency (BIG), in partnership with ICLEI-Local Governments for Sustainability Indonesia, Lokahita and Indonesian Association of Urban and Regional Planners (IAP), hosted the last webinar of a four-part webinar series on urban development data governance on 29th January 2021. The webinar was attended by various stakeholders including policymakers, decision-makers at national and local levels, academics, practitioners from professions and NGOs, and the private sectors in the field of urban development and geospatial information.
"I would like to emphasize the importance of one data in the making processes of the right policy and also in building trust in the data released by the government, including society and international", President Joko Widodo emphasized during his speech in the Limited Meeting with Institutional Leaders on 2nd June 2020. This directs BIG, as a geospatial data advisor and one of steering committees of Indonesian One Data Policy, to redefine geospatial data governance.
But how can geospatial data be better governed? The last webinar helped to fill the identified gap by proposing several recommendations for BIG and relevant stakeholders to consider:
Governance #1: Harmonizing the Existing Local and National Regulations: At the local level, Ministry of Home Affairs Regulation No. 70 of 2019 on Regional Government Information Systems (RGIS) should be harmonized with the three-regulation at national level, namely (a) Presidential Regulation No. 27 of 2014 on National Geospatial Information Networking; (b) Presidential Regulation No. 9 of 2016 on Accelerating the Implementation of the One Map Policy; and (c) Presidential Regulation No. 39 of 2019 on Indonesian One Data Policy. This is highly recommended because classification, codification, and nomenclature of local fiscal not yet there to perform geospatial information in the RGIS.
Governance #2: Strengthening the role of Center for Geospatial Information Infrastructure Development (PPIIG) at local universities: It is well known that BIG does not have representative offices in regional areas. All this time, BIG is working closely with PPIIG by adopting tripartite cooperation between BIG (national), PPIIG (academics), local government (local), to spur the optimization of regional geospatial networking nodes. The role of the PPIIG is not only to bridge communication between BIG and local governments but also to provide technical assistance and inputs.
Governance #3: Administering the actions plan on reference code, priority data checking and coaching: By administering the action plans, it not only secures the quality geospatial data management but also provides at least technical instructions and capacity building. Moreover, it drives better sharing and dissemination of geospatial data nationally and locally including to the external partners as respond to Indonesian Open Government.
Governance #4: Pulling off collaboration, best practice-oriented and data as assets: The preparation of planning documents, such as strategic environmental assessment (SEA), regional mid-term development plan, regional spatial plan, and detailed spatial plan, are often hampered by spatial data infrastructure enumerated, namely institutions, human resources, standards, data and systems. Collaborating, focusing on best practices, and treating data as assets rather than business-as-usual are expected to strengthen the spatial data infrastructure.
Governance #5: Supporting Smart and Resilient Cities with Digital Triplet-Based: Representation of a 3D map with 3 principles, namely rights, restrictions and responsibilities (3D-RRRs or Digital Triplet) shows the existence of legal objects and an updated system. It supports Online Single Submission (OSS) to improve the investment climate and the amendment of Omnibus Law on Job Creation No.11 of 2020. It should also be noted that in its inclusiveness, the flow of information must be a two-way approach, meaning that there is participation from the wider community that can be done through dialogue or discussion. Of course, in this process it becomes important to use terminology or language that is easily understood by the public.
Improving urban development data governance requires combined efforts among stakeholders, and in some cases needs new regulations for a more cohesive approach. The Government of Indonesia should consider public-private-partnerships in data generation and know how it will improve data governance.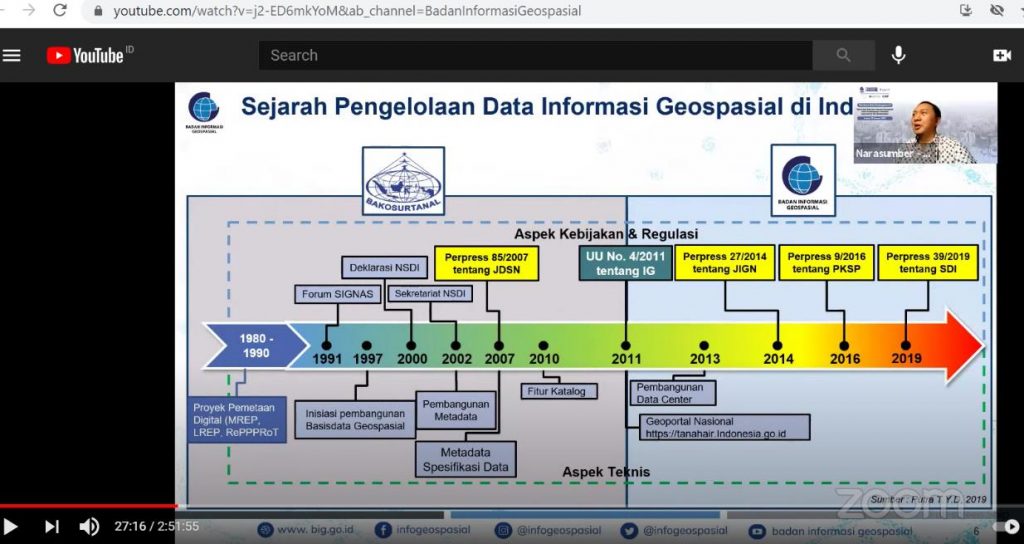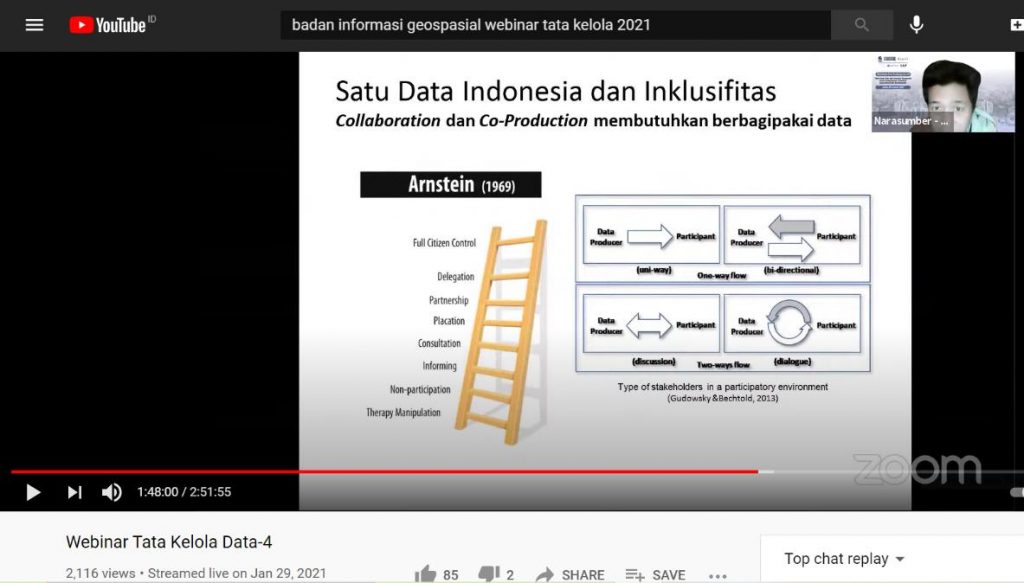 Recommended links: