The Indian cities of Nagpur and Thane have updated their GHG emission inventories for the year 2017-18 with the support of the Urban-LEDS II project. The inventories will help both these Urban-LEDS II model cities to assess trends of energy use and emissions, monitor local mitigation actions, and to identify additional mitigation opportunities to scale up their climate action.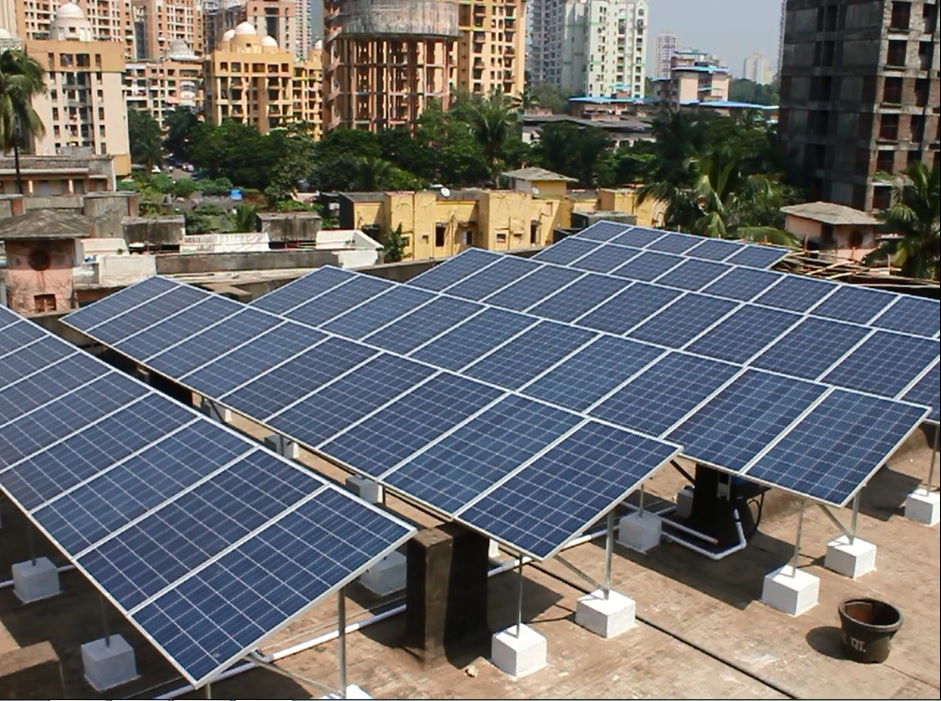 Thane has updated its GHG emission inventory, prepared for the year 2012-13 as part of its Low Emission Development Strategy under the first phase of the Urban-LEDS project. As part of its ambitious action as a GCoM signatory, Nagpur had previously prepared its GHG inventory for the year 2015-16, which was used by the city to update its emission baseline. The 2017-18 inventories for both cities include city-wide GHG emissions from key emission sources and also emissions from wastewater treatment and discharge, as compared to their previous inventories. These updated GHG inventories will assist Nagpur and Thane in the reporting of the latest emissions attributed to the cities' activities to the national Climate Smart Cities Assessment Framework, as well as to international initiatives such as the Global Covenant of Mayors for Climate & Energy (GCoM).  
The GHG inventories were prepared with technical support from the ICLEI South Asia team, to gather relevant information from the latest datasets across sectors and emission sources by engaging with local stakeholders and data providers. To understand the trends of energy use and emissions, information was gathered for a five-year period, extending from 2013-14 to 2017-18. GHG emissions were estimated using ICLEI's GHG accounting and planning HEAT+ tool. Both inventories are compliant with the Global Protocol for Community-Scale Greenhouse Gas Emissions (GPC). With the Urban-LEDS II support, Thane and Nagpur will be developing integrated climate resilience action plans that will identify priority actions on both climate mitigation and adaptation and set appropriately ambitious climate targets.  
Highlights of Nagpur's GHG Inventory
Nagpur is an important administrative centre, located at the centre of India, and spans an area of 227 sq. km. The city housed about 2.45 million residents as of 2011, with its population rising by 1.93% between 2001 and 2011. Nagpur experiences a tropical wet and dry climate and is known for its hot and dry summers, when temperatures can go up to 48°C.
Nagpur's updated GHG emissions baseline has helped to ascertain the latest trends and the share of the sectors in its community-wide emissions. The city's GHG emissions increased by 4.7% annually from 2013-14 to 2017-18. Residential buildings were the dominant source of emissions, contributing 41% of the city's total emissions in 2017-18. Energy use in commercial and institutional buildings and municipal service facilities accounted for about one-fifth of Nagpur's GHG emissions.
The highest growth rate of emissions has been seen in the transport sector, driven by the city's growing fleet of private vehicles. The emissions from the waste sector, arising from solid waste disposal and wastewater treatment and discharge, were also notable as waste and wastewater generation has increased with the city's growing population. Grid electricity is the primary source of energy in Nagpur, meeting over one-third of the city's total energy demand. Petrol and liquefied petrol gas (LPG) are also key energy sources, catering to nearly 50% of the city's total energy demand.
Highlights of Thane's GHG inventory
The city of Thane, one of the major economic centres in the Indian state of Maharashtra, is spread over an area of 128.23 sq. km. As of 2011, Thane city's population was pegged at around 1.8 million, growing at 4.42% annually between 2001 and 2011. Economic growth in Thane has been driven mainly by the IT industry, helped by Thane's close proximity to the mega city of Mumbai, which has led to a rapid growth in population as well as commercial and residential real estate and associated consumer-oriented service industries.
Similar to Nagpur, the main source of emissions in Thane was the residential sector, contributing 41% of the total. Emissions from solid waste disposal and wastewater contributed to about a quarter of the city's emissions. Commercial and institutional buildings and facilities for urban services, industries, and road transportation are notable sources of emissions, each having a share of 10% or more in the city's emissions. Thane's GHG emissions increased at an annual rate of 5.4% from 2013-14 to 2017-18, with the waste sector claiming the highest growth rate, followed by the transport sector.
Grid-supplied electricity was the primary energy source, meeting 45% of the demand and contributing over 75% of the emissions by energy sources in the city. LPG and compressed natural gas (CNG) were other notable sources of GHG emissions.