Rajkot city in India continues to persist with efforts to implement and scale up its ambitious Climate Action. The city recently received recognition by being declared as the national winner of WWF's One Planet City Challenge.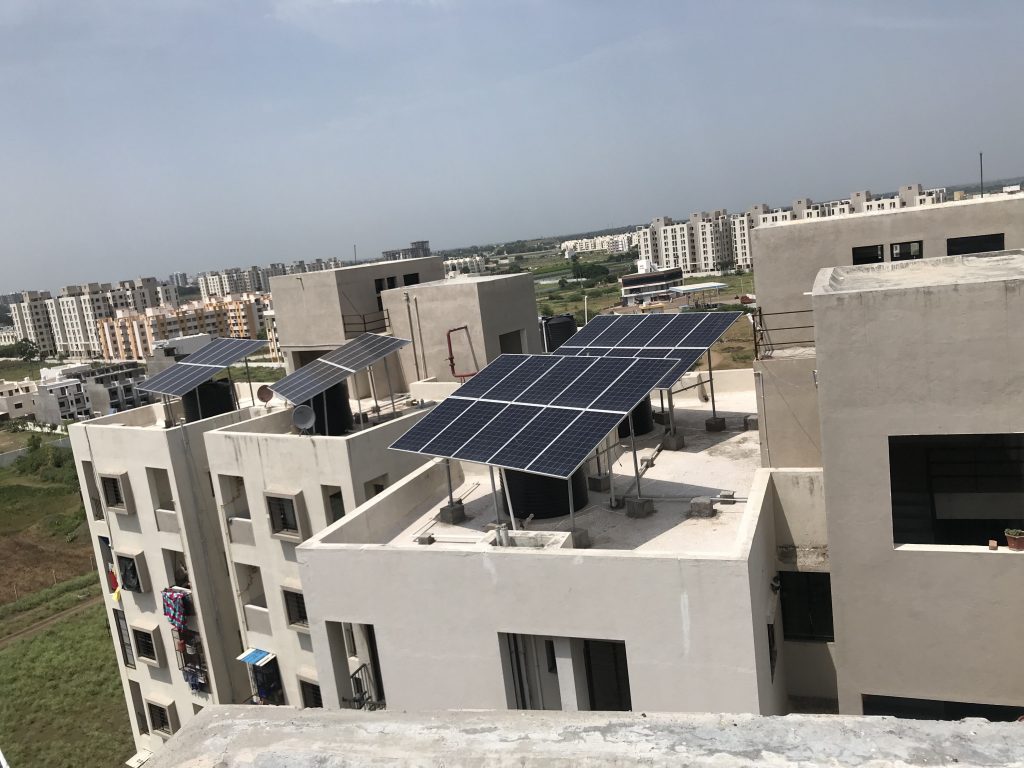 Rajkot has demonstrated a holistic approach in undertaking progressive actions to integrate sustainability and climate resilience in its city plans and policies to combat climate change. This long term vision supported by comprehensive strategies is what makes Rajkot city stand out as a role model for other cities in India and around the world. Rajkot is leading by example and learning by doing to improve its climate resilience.
The city has addressed both climate mitigation and adaptation in its updated detailed Climate Resilient City Action Plan (CRCAP), prepared with the support of the Swiss Development Corporation (SDC) through the CapaCITIES project. Rajkot's CRCAP follows on from the city's first climate mitigation-oriented action plan, developed with the Urban-LEDS I project's support in 2016. Rajkot's emissions reduction targets are aligned to its recommended science-based targets, demonstrating that it is on a right ambition pathway.
The city's mitigation and adaptation actions are focused on addressing its key Greenhouse Gas (GHG) emission sources and vulnerable sectors. It has reduced about 17 million kilowatt hour of conventional electricity consumption and GHG emissions of around 14,000 tonnes of carbon dioxide equivalent (tCO2e) through various renewable energy and energy efficiency projects and sustainable waste management initiatives. Measures on renewable energy and energy efficiency have targeted public and private buildings, social housing, LED streetlighting, and water treatment plants. Rajkot has deployed solid waste to bio-methanation and composting plants, and improved the management of its landfill site. Initiatives on climate adaptation undertaken to strengthen the city's climate resilience include replacement of old water supply pipelines to reduce leakages, water augmentation and ground water recharge measures, rejuvenation of natural drains, and undertaking a green cover study and natural asset mapping.
Given its efforts over the years to contribute to national and global climate goals, Rajkot has bagged the National Winner title under the WWF One Planet City Challenge (OPCC) for the third time in row, following National winner awards received in 2016 and 2018. Rajkot was one of eight Indian cities that participated in the 6th edition of this biennial global challenge and reported its climate action related data on CDP-ICLEI Unified Reporting System. Rajkot impressed the international jury of the OPCC 2020 through its political commitment and vision towards climate mitigation. The jury recognized Rajkot's implementation of an ambitious energy efficiency project; actions to mitigate water scarcity risks, including measures to reuse and recycle wastewater; and tackling of storm water flooding risks by restoring nature-based drainage solutions, with important filtration and health co-benefits.
To continue Rajkot's ambitious climate action journey, planning and implementation of various additional climate resilient projects is underway in the city, such as the procurement of electric buses for public transport; non-motorized transport (NMT) infrastructure and cycle sharing for last mile connectivity; installation of a large-scale waste to energy facility; feasibility study to implement solar PV for all municipal facilities; and improving green cover through an urban forest spanning about 150 acres of land.